5 Year Data Archiving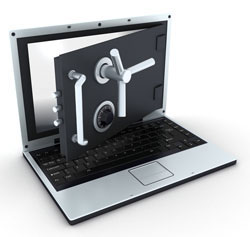 No need to worry about a computer crash or damaged discs!
With our 5 Year Data SafeKeeping service you can be rest assured that your digital images are in safe hands.
We offer a 5 Year Data Retention Service for all your slides, negatives, and photos!
There are too many "What ifs" in this life. "What if a fire burned my precious belongings?", "What if someone breaks in my house and steals all my digital data?", or even "What if the dog used my Larsen Digital discs as a chew toy?" With our 5 Year Data SafeKeeping Retention Service, you don't need to think about the "What ifs" anymore! When you order our Peace of Mind service and anything happens to your digital images, just let us know and we will replace your digital scans! Renewable every 5 years.
When we ship your orders, we keep your digital images for 14 days to ensure your order is complete and correct. After that, they will be removed from our servers due to the amount of space that is required for storage. If you need more than 14 days, we strongly suggest you order our 5 Year Data SafeKeeping service.
Our Peace of Mind 5 Year Data Retention Service is for digital images from scanned slides, negatives, and photos. Have video files from transferring your movie film or video tapes? Just lean on our partner Pixorial who will keep a safe back-up for you. Transfer your video tapes and movie film today, and get a free 30 day trial of Pixorial's Premium member services where you can edit, and share your video files online. That way if you like the service you receive, you can easily sign up for a longer storage term. Find out more about Pixorial.
Our 5 Year Peace of Mind Prices are based off the amount of storage your digital images require, and will automatically be calculated on your order form.