Locations
Pleasant View, UT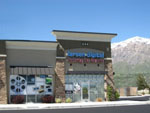 We started this business in 1995 with the goal of preserving memories, one image at a time. We have staffed our facility with our customers in mind, hiring the most qualified technicians and representatives to treat you and your belongings with the professionalism and care they deserve. We are the #1 provider for slide and negative scanning in North America, and will strive for nothing less than the best.

We believe your film is too precious to outsource, so all of our work is done out of one facility in Pleasant View, Utah. We are located 45 miles north of Salt Lake City, where the 2002 Winter Olympics took place.
Larsen Digital Services Inc.
1144 W. 2700 North,
Pleasant View, UT 84404.
Now offering drop off location in Riverton, Utah. Inquire for details.
800 776 8357Toll Free:
801 782 5155Telephone:
E-mail:

Business Hours
Hours:
Mon-Fri 9am - 5pm MST


Contact form
If you have any questions regarding our services, you can contact us by

e-mail: , phone, or the form below.


Movie Film Quotes
If you are emailing for a custom movie film quote, please provide us with as much information as you can. Such as:
Number of reels
Size of your reels
Whether you want SD or HD transfer
Whether you want
DVD, Blu-Ray or Video Files
(or all 3)
Whether you want
Color Correction
If you don't know - just ask us!