Ways to Make Better Use of Your Digital Files
Now that you have spent the time and money converting your media to digital files, it's time to think about ways to make the most of your hard work.
Below are some ideas of ways to use them from making family history books, stories, slideshows, video family histories and more.

Here are some links to companies we highly recommend to help you along the way.
Ponga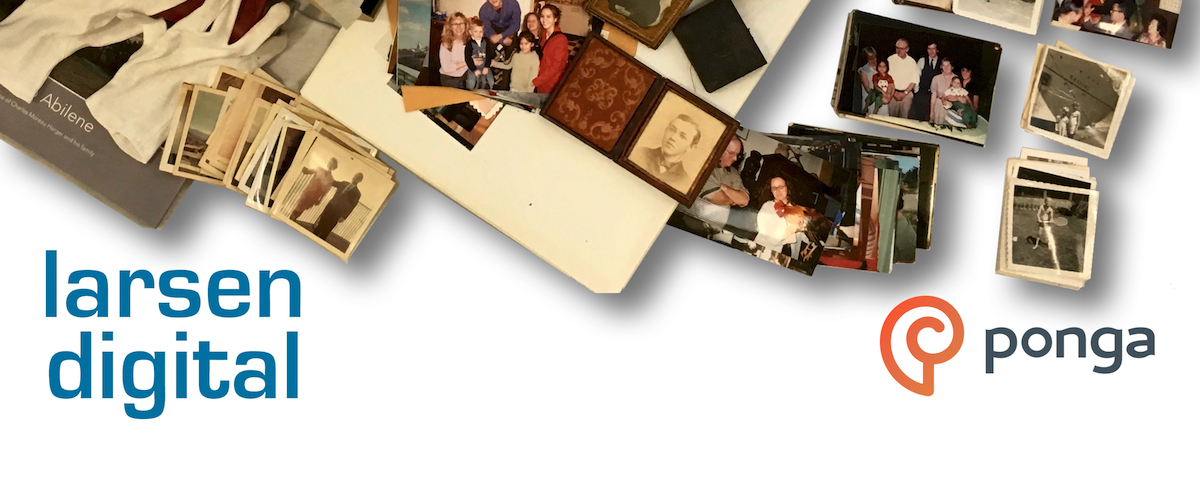 With Ponga's service, you can organize your digital memories, attach a story behind your photos, link video's from YouTube and much more.
Let your memories come alive today!

Learn More