Scanned In The USA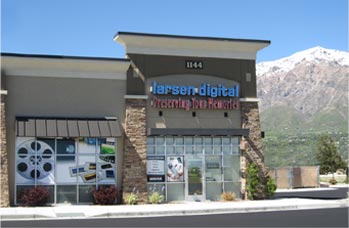 We would never send your irreplaceable film, videos, or photos outside the USA to be scanned.
In an attempt to keep their rates low some companies outsource all their scanning work outside the USA. They try and hide this fact by having you send your slides to a facility in the states, such as California, Texas or Arizona. Once your film and video has arrived in their state side location, they package it up again, and it is shipped out of the country on a barge ship. In a recent article it was estimated that 10,000 cargo containers are lost at sea each year. Read Full Article
Keeping your irreplaceable slides, negatives, photos, videos and movie film in the United States, where they are not at risk of being lost at sea is the best way to protect them. If you are not located close enough to our facility to drop off your slides, negatives, prints, videos or movie film, we recommend using either UPS or Fed Ex because you can easily track your package.
We pride ourselves in our track record since we started business back in 1995. We have always made sure that each and every one of our customers is treated with professionalism along with a personal touch. We're proud to be the most trusted source of slide and negative scanning in North America.
Larsen Digital Services
1144 W 2700 N
Suite 100
Pleasant View, UT 84404
1-800-776-8357
801-782-5155