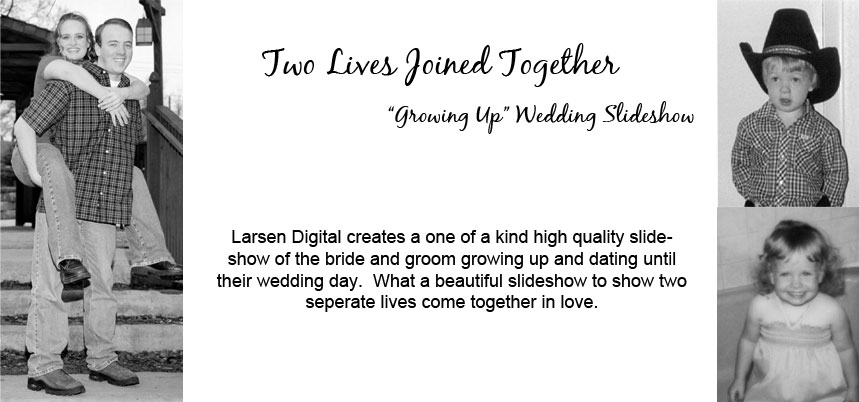 Packages
Wedding Pack 1
Includes up to 50 images.
Up to 3 Jump Points / Title Slides, Custom Menu, Title, Font, and Music.
$59.99
Wedding Pack 2
Includes up to 100 images.
Up to 4 Jump Points / Title Slides, Custom Menu, Title, Font, and Music.
$64.99
Wedding Pack 3
Includes up to 150 images.
Up to 6 Jump Points / Title Slides, Custom Menu, Title, Font, and Music.
$69.99
Features
Jump Point - "Chapter"
A Jump Point is a "Chapter" in your video, you can jump to wherever you would like in the slideshow based off of these.

When you are organizing your order, the name you give each group is the name we will assign your jump point. You can use "(grooms name) Growing Up", (brides name) Growing Up, and Our Lives Together. Or, make up your own!
Title Slides
A title slide appears at the beginning of each Jump point and will announce the title of the images you are about to view. This is a wonderful feature when watching multiple jump points in a row. The title slides and usually titled the same as your jump points. So you can use "(grooms name) Growing Up", (brides name) Growing Up, and Our Lives Together. Or, make up your own! You can have a title slide and give a fun fact about the bride and groom. Be creative!
Music
Adding music to your wedding video personalizes your wedding day even more. We recommend sending in music that fits your personalities. We have compiled a list of ideas for you. If you still aren't sure what music to use you can always use ours.
Please Note: music sent to us to use on your DVD Video must be legally obtained.
Main Menu Title
You can choose whichever title you would like for your slideshow. Some idea's are "John and Melissa 2014" or "Ryan and Misty Jones Wedding" or come up with something that fits you better.
Demo "Growing Up" Wedding Slideshow
Quick Help
Below is a image of what a menu looks like. It comes up before you hit play on your slideshow. "Corey and Tara" is the TITLE. "Corey Growing Up, Tara Growing Up and Our Lives Together" are all examples of JUMP POINTS.
This is what a title slide looks like (minus the red writing of course!).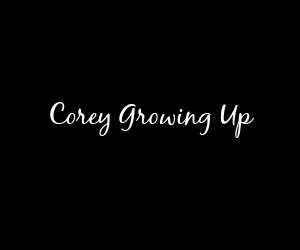 Images for Slideshow
If you already have your images in a digital format and don't need them converted first, we can easily create a video for you. You will want to send us the images that you want to use on a disc , thumb drive or external hard drive. If you have slides, negatives or prints that you would like to use in your slideshow, we have an order form to get these scanned and then we can make your slideshow. With all options, we will upload your images to our image organization system so you can view and change the order your images appear in the slideshow. You can also make your jump point groups here. Some examples are: Wedding Rehearsal, Wedding Breakfast, Wedding, and Reception. You can make a folder for the groups you would like to use and then drag and drop those images into those folders/jump points. Online Image Organization
Fonts
We have a couple different fonts below for you to choose from.
The title slide and menu above used Black Jack. The title slides in the actual slideshow used Edwardian Script.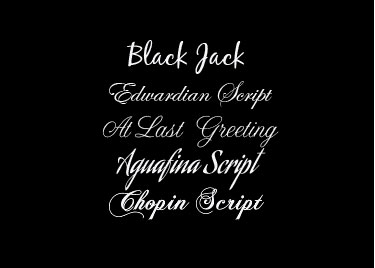 Menu Backgrounds
We have a couple different menu's you can choose from or we can use a picture of your own.
Menu 1
Used "Chopin Script" font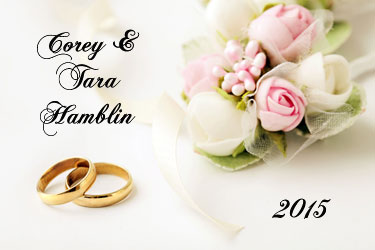 Menu 2
Used "At Last Greeting" font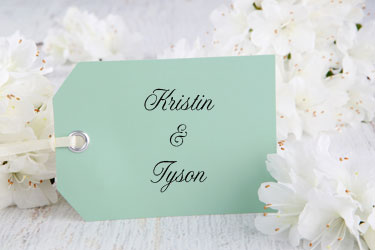 Menu 3
Used "Aquafina Script" font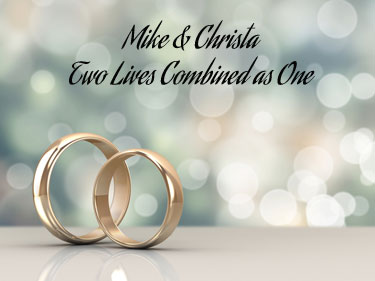 Music Options
We recommend sending in music that fits the personalities of the bride for her pictures, the groom for his pictures and a song for your images together. A song that means something to you always works best.
Unless you request otherwise, each image in your slides will be on screen for 3 seconds, with a 1 second fade-in & 1 second fade-out transition between them, totaling 5 seconds of screen time per image. You will want to provide approximately 5 seconds of music per image for each chapter on your slideshow. Songs will need to begin & end in the same chapter. We can sync your slideshow to the duration of your music so that it will end in sync with the song, but you will want to get close to 5 seconds per image.
List of Music Idea's
Bride
Brown-Eyed Girl - Van Morrison
Beautiful Girl - INXS
You are so Beautiful - Joe Cocker
Butterfly Kisses - Bob Carlisle
Lady (Gap Commercial) - Lenny Kravitz
Daughters - John Mayer
Daughter - Loudon Wainwright III
Girls Just Wanna Have Fun - Cyndi Lauper
Happy Girl - Martina McBride
Little Miss Magic - Jimmy Buffet
I Loved Her First - The Heartland
I Think About You - Collin Raye
Isn't She Lovely - Stevie Wonder
Just a Girl - No Doubt
Material Girl - Madonna
Miss Independent - Kelly Clarkson
My Girl - The Temptations
Pretty Girl - Eric Clapton
Pretty Woman - Roy Orbison
She's a Lady - Tom Jones
The Look - Roxette
She's Got A Way About Her - Billy Joel
She's Not Just a Pretty Face - Shania Twain
This One's For The Girls - Martina McBride
Uptown Girl - Billie Joel
Wild One - Faith Hill
You Are So Beautiful - Joe Cocker
Stealing Cinderella - Chuck Wicks
She's Everything - Brad Paisley
She's Country - Jason Aldean
She - Elvis Costello
Groom
83 - John Mayer
Back When - Tim McGraw
Bad to the Bone - George Thorogood
Beautiful Boy - Celine Dion
Beautiful Boy - Ben Harper
The Best Day - George Strait
Chicks Dig It - Chris Cagle
Godspeed (Sweet Dreams) - Dixie Chicks
I Go Back - Kenny Chesney
Lets Hear It For The Boy - Deniece Williams
My Guy - Mary Wells
The Boy I'm Gonna Marry - The Crystals
Young - Kenny Chesney
The Baby - Blake Shelton
Then They Do - Trace Adkins
Tough Little Boys - Gary Allan
Story Of My Life - Social Distortion
Dating
If you have a love song that is special to you, use that. There are a bunch of great love song ideas on our
wedding slideshow
page. If you prefer instrumental, that works great as well.